Information Governance Solutions
IG Suite: an offering dedicated to Information Governance
The volume of information produced by a company increases daily and exponentially.
For each new logo signed, each new invoice sent, each new campaign launched, each presentation made, you produce new content that you store somewhere within your company, either on shared drives, in your SharePoint, or in the Cloud. As this content keeps growing, it becomes critical for your company to manage it in order to comply with your legal obligations , business, and information security requirements.
A robust Information Governance strategy is essential. Applying your company's governance policies can also reduce risks (loss of data, GDPR, etc.), storage costs, and ensure compliance with the regulations in force in your territory.
Everteam provides a suite of Information Governance solutions that you can use separately or jointly to help you overcome the various challenges that your business is facing.
These products allow you to connect to all of your organization's databases.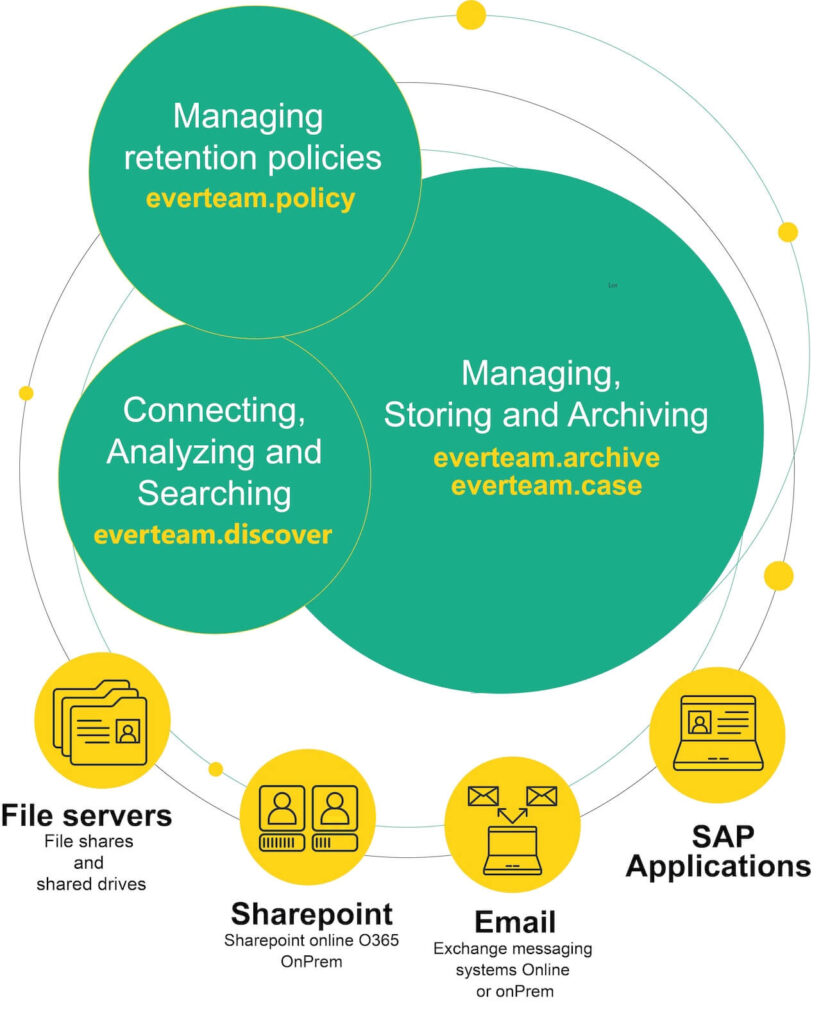 Streamline the customer files review, business processes, and business monitoring. File processing in a particular business context requires multiple skills in the company and relies on many sources of both internal and external incoming and outgoing information.
Our Content Services Platform allows you to optimize your end-to-end file processing in a given business context: from the production of the electronic file containing all the necessary information for its processing, to its effective processing by the appropriate stakeholders.
According to a predefined or agile process and in compliance with the internal rules in force in your organization, our Content Services Platform allows you to monitor your business activity by producing steering indicators and statistics.
For your employees:

Reduced time for processing requests.
Gains in productivity and flexibility regardless of your organization's size and business sector and the volumes being processed.

For the IT department:

A better balance of the workloads regardless of the geographic locations or teams.
A short implementation time, thanks to native pre packaged and easy- o-use
configuration interfaces.

 
Incoming and outgoing files:
Manage different types of incoming and outgoing documents (claims, letters, contracts, etc.) and formats (paper, electronic, e-mail, fax, etc.)
Provide a bulk import tool for automatic capture and categorization of flows based on predefined process steps.
Control of the complete file lifecycle:
Automatically capture multiple document formats through various capture features.
Automatically process and manage files through a robust and powerful workflow engine coupled with a rules engine and dynamic task assignment features.
Measure and optimize your production (dashboards, activity prioritization, on-the-fly
reassignment of tasks).
Loan & Mortgage Management.
Claims Processing.
Invoice Processing.
Human Resources Management.
Opening accounts.
Processing of Customer Purchase Orders.
Optional connectors to SAP, O365 (SP/ Teams), Messaging Systems, File Systems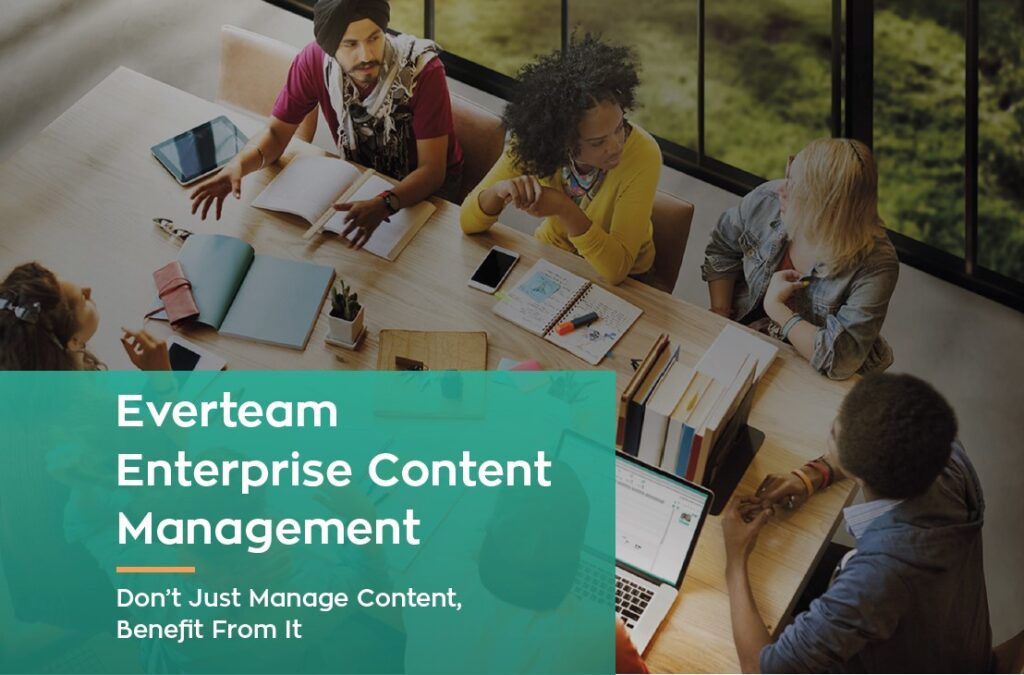 Capabilities, Benefits... know everything about our platform
Maximize the value of enterprise information for confident decision-making and business impact
If you are considering any of our products, fill out the form. If you need to contact a sales representative now.